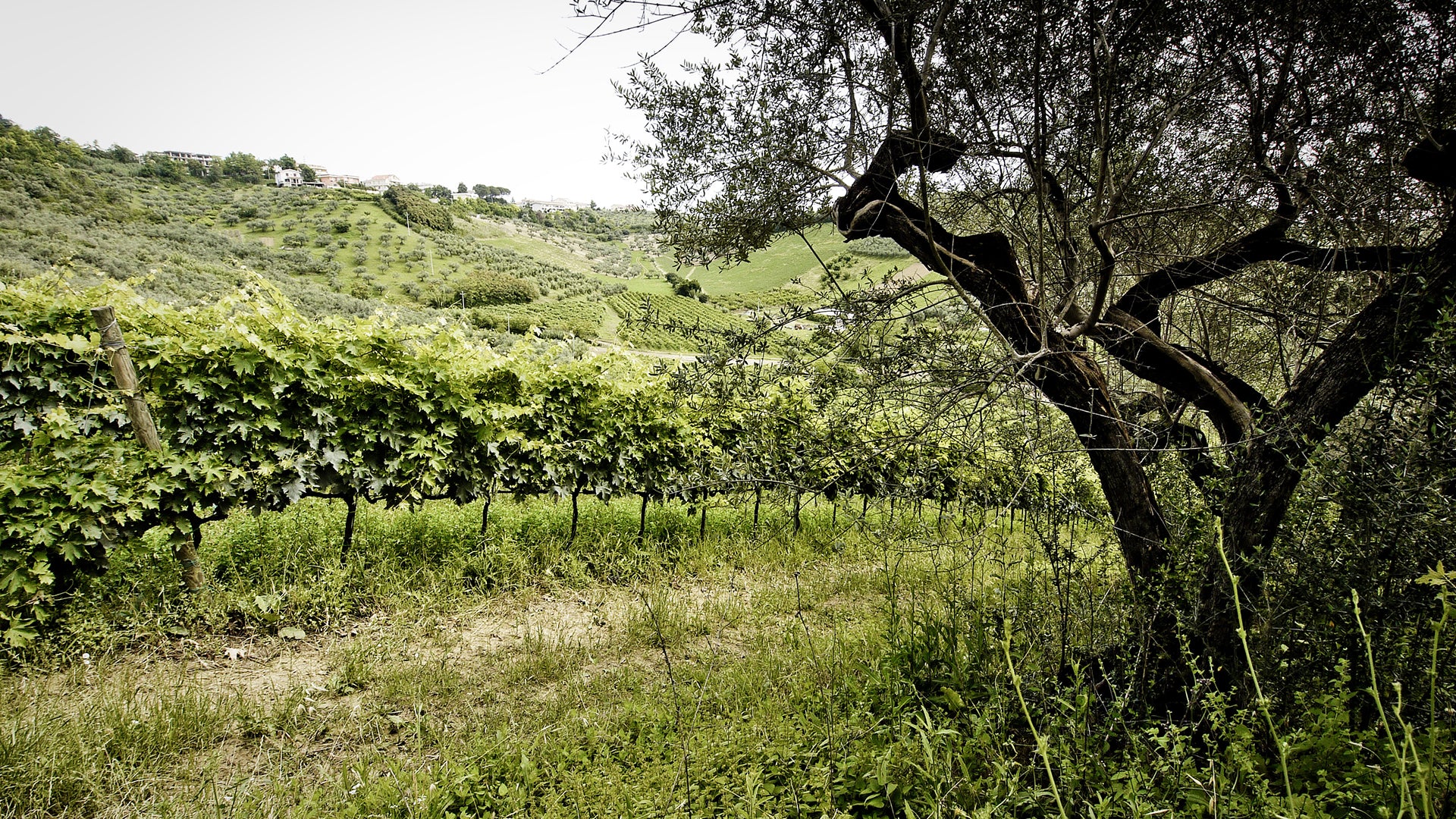 Marina Palusci
Massimiliano is the son of Marina, now forth generation of artisans in Pianella, Abruzzo. 
He is best known for the family olive oil, which is considered amongst the best in the world, and many three-star Michelin restaurants are clients of his.  
His talent as a winemaker is nonetheless incredible. Max started in 2009 with Montepulciano wines. Now he is a proud producer of very fresh, Glou-Glou wines that fully express the land he comes from. There are four hectares, with Montepulciano, Passerina and Pecorino, and two lines of wine, the "Senza Niente" (without anything) and the "Plenus".
The intervention in the vineyard and cellar is extremely minimal, no S02 added, no filtration etc.