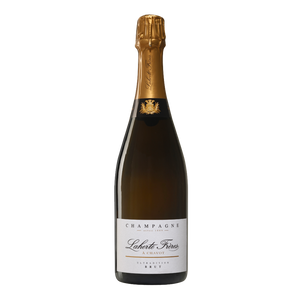 60% Pinot Meunier, 30% Chardonnay and 10% Pinot Noir.

Non-Vintage Brut, 40% of which are reserve wines from the past years kept in barrels.

The Meunier is the main driver of the fruits, as yellow plums, dried apricots, the Chardonnay adds lenght, expressiveness of citrus and the Pinot Noir the minerality, tangy acidity.

A fantastic value for money experience of terroir. Ideal for apéros.