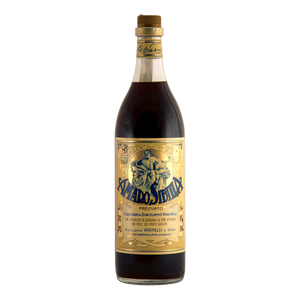 Varnelli
Amaro Sibilla
Sale price Price CHF 45.00 Regular price CHF 0.00 Unit price / per
Since 1868 Amaro Sibilla has been obtained from a decoction of herbs, roots and barks prepared over a wood fire and sweetened with honey. A long ageing and decanting period is then needed in order to get a transparent smooth tasting product, moderately bitter and with the right alcoholic strength.

Strong aromas of bitter herbs and dried fruit (chestnuts, walnut and husk), followed by scents of coffee and honey.
The first impression of sweetness due to honey is then followed by an intense bitter tannic taste with a long-length finish. This roughness is corrected by fine aromas of chestnuts, honey, dried fruit, vanilla and coffee.