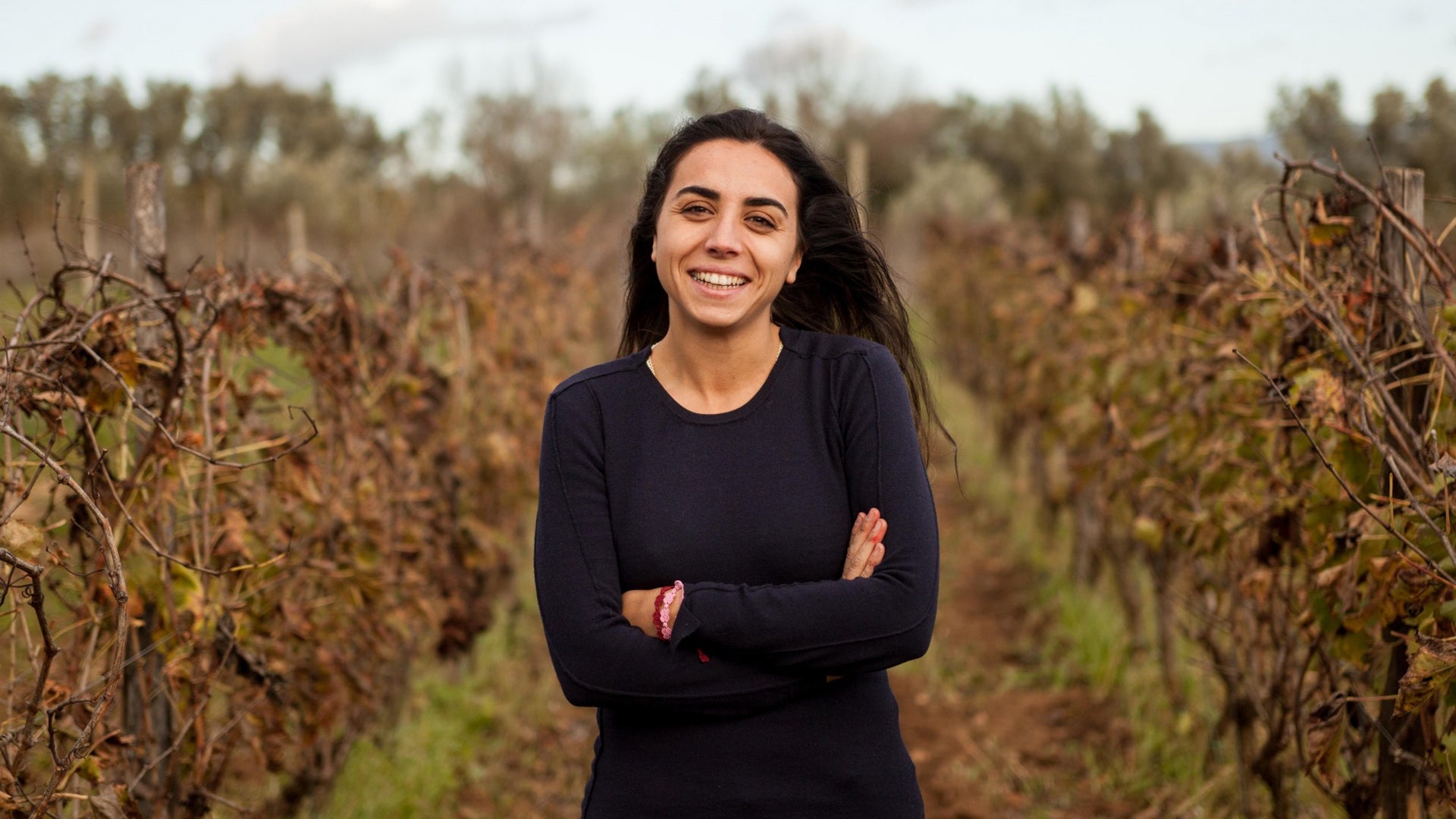 Arianna Occhipinti
Before anything else, Arianna Occhipinti is Sicilian.
She was born in a family of winemakers and was brought into the family business early on by her uncle (COS), so much so that she decided to study viticulture and oenology at Uni. 
The story goes that Arianna started in 2004 with one hectare of land, and that from there ... she grew. A lot. Now Arianna Occhipinti is a household name for natural wine lovers.
In short, she is pretty much the rock star of the movement. 
Meeting her is enough to instantaneously understand why. 
For people looking for Nero d'Avola or Frappato, Occhipinti is the ultimate destination.
I drank the SP68 for the first time in 2011, a red that carries the name of the street where it is made in southern Sicily. 70% Frappato, 30%  Nero d'Avola. Not filtered, yet remarkably ruby. 
I went to Sicily plenty of times with my childhood friends and somehow this wine reminded me of my holidays. I loved it straight away.
The white is a blend of Moscato d'Alessandria and Albanello and, like its red sibling, it goes into cement for 6 months before moving on to bottles. Frappato and Siccagno are the ones that do oak.
Obviously all the produces are hand-harvested, treated with natural yeast, and without any funny business going on in the vineyard.