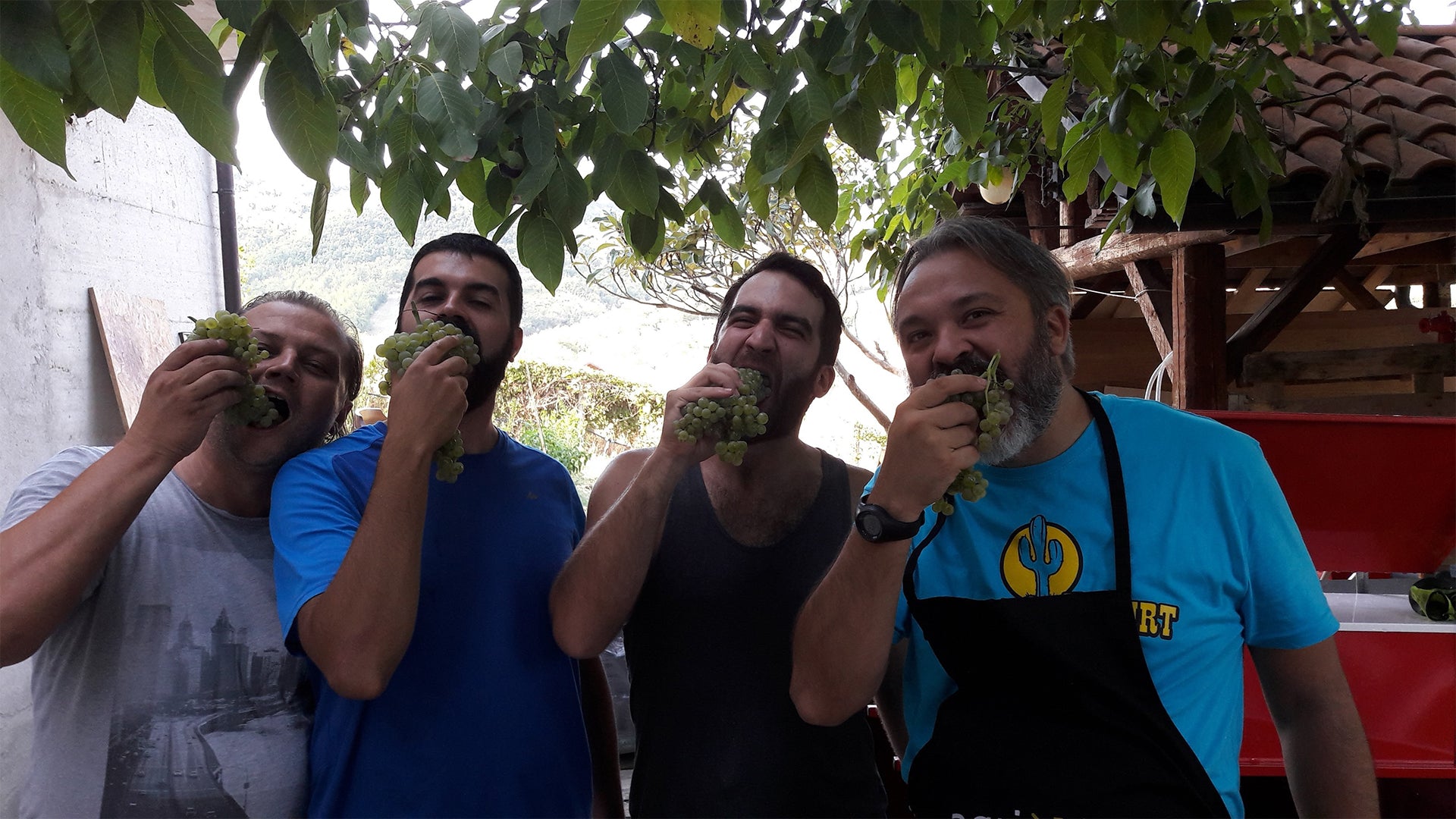 Cantina Indigeno
Cantina Indigeno is a young reality, started in 2016 by four friends. Based in the Teramo area, in the fantastic Abruzzese region, Nicola Reginaldi, Alfredo Giugno, Fabio Petrella and Loreto Lamolinara produce totally natural wines. 
Spontaneous fermentation with indigenous yeasts, no temperature control, filtration, zero sulfur or other additions. They like their wines fresh and drinkable. 
Production: approximately 15'000 bottles.