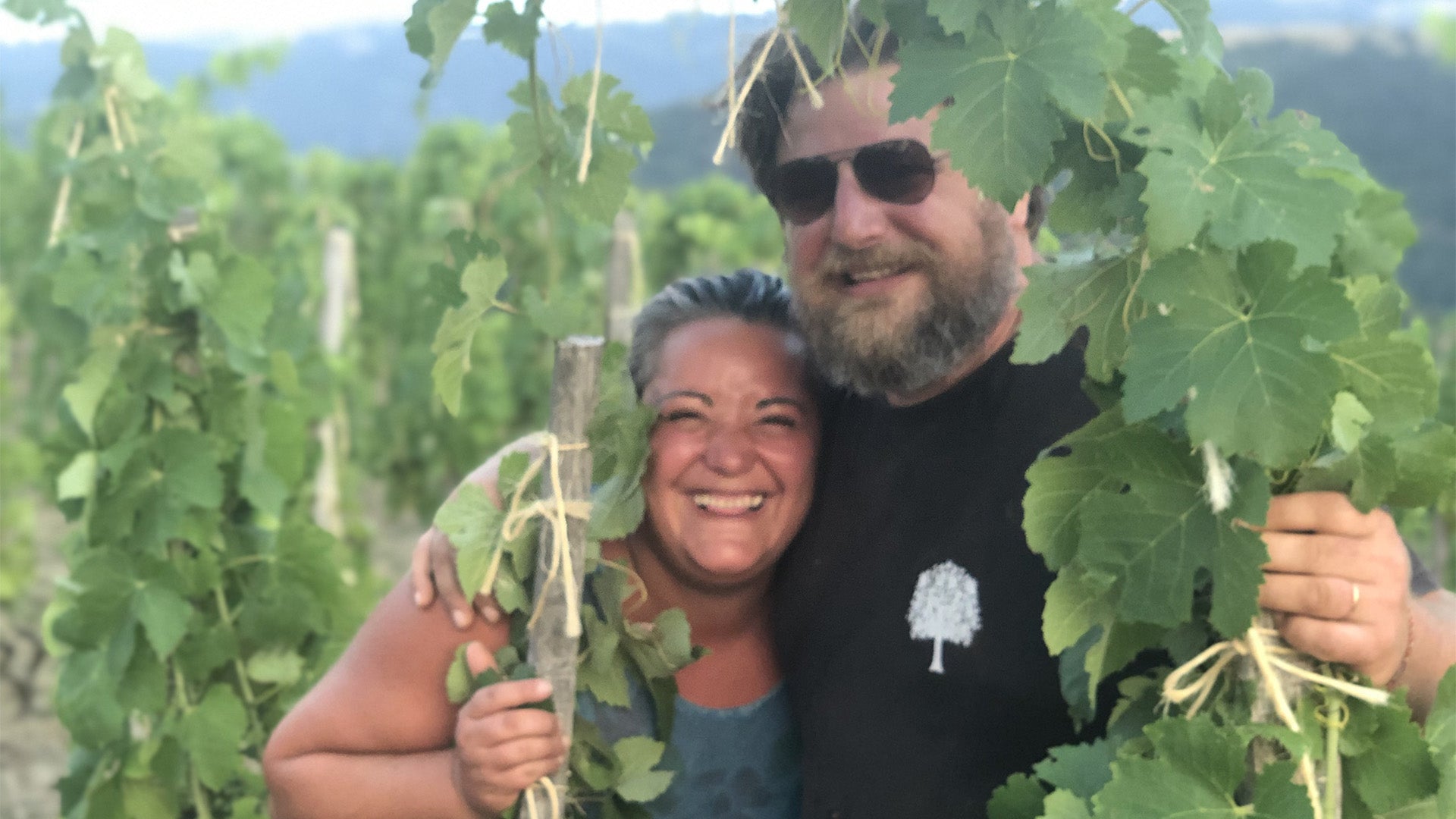 L'Alezan
L'Alezan is the result of a step by step rural settlement by Rémi and Patricia Bonneton. Finding vineyards in this region is not at all easy. 
Initially, in 2013, a plot of 1,000 grapevines was planted, followed by a plot of 1,200 metres in 2014, which was later expanded through the couples' clearing and sowing efforts until today. They gained slightly more than 15'000 m². Another 10'000 m² of land are planned in 2019, with 6,000 m² of vines between 25 and 35 years to be renovated. These vineyards are on the steep hills of the Doux Valley (North Ardèche); fields that are entirely worked with the horse, the pick and the winch. The first wines are born in 2016.
Rémi's childhood dream was achieved, largely, thanks to his previous profession as a horseback farmer.
The harvest is undertaken manually, in boxes (max 50 kg), the winemaking is without additions, clarifications or filtrations.