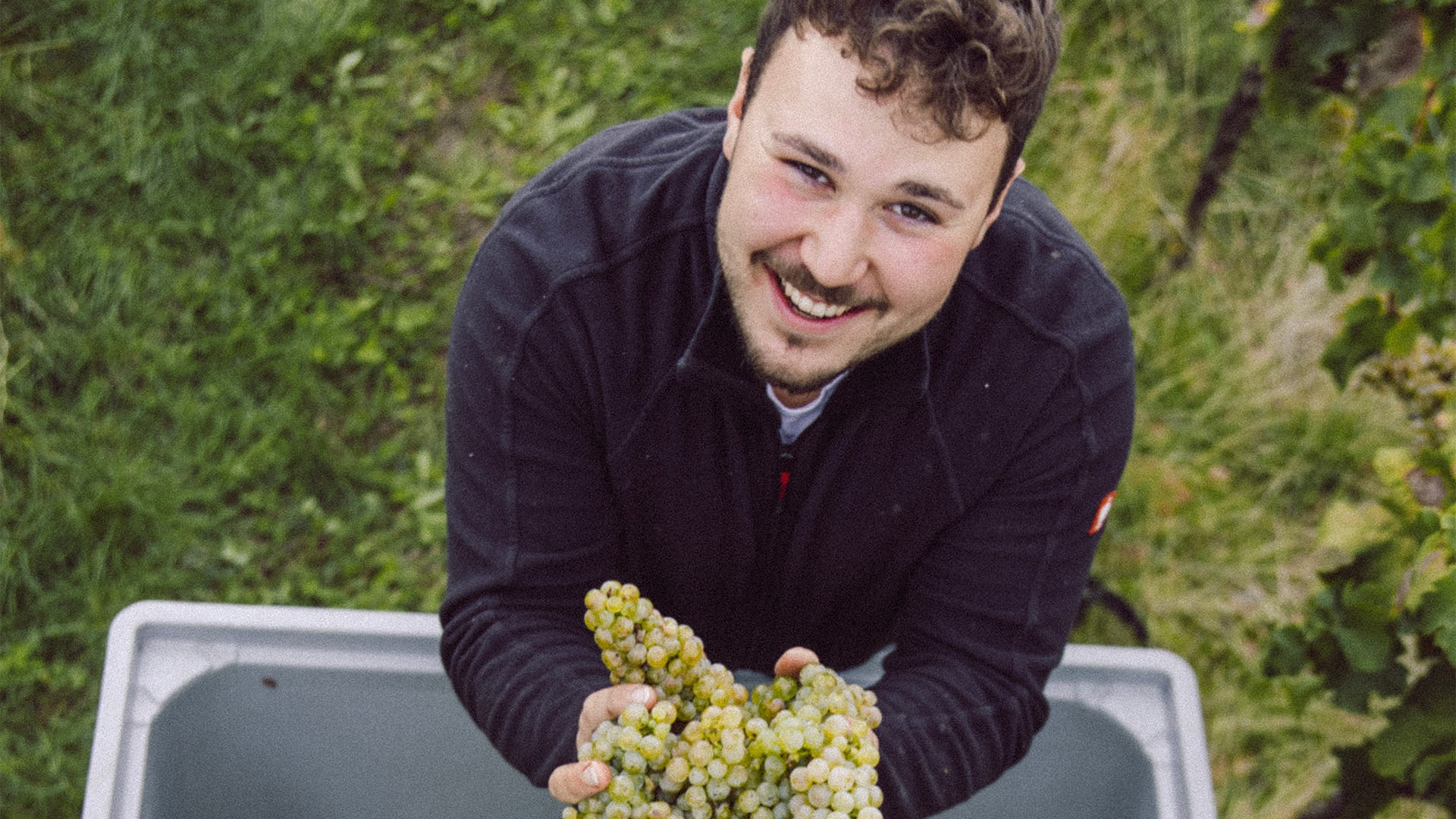 Niklas Rückrich
Niklas Rückrich comes from a winemaker family based in the Rheinhessen area of Germany.
After having spent time winemaking with Ziereisen in Baden and Pranzegg in South Tirol, he came back to the family to start a low intervention Domaine in Eckelsheim. Organic farming, without filtration, Niklas has already started making exceptional wines.
Focused on the traditional varieties, like Riesling, Chardonnay, Pinot Gris as well as Ruländer, better known as Grauburgunder.
Sharp, delicious and very mineral wines.