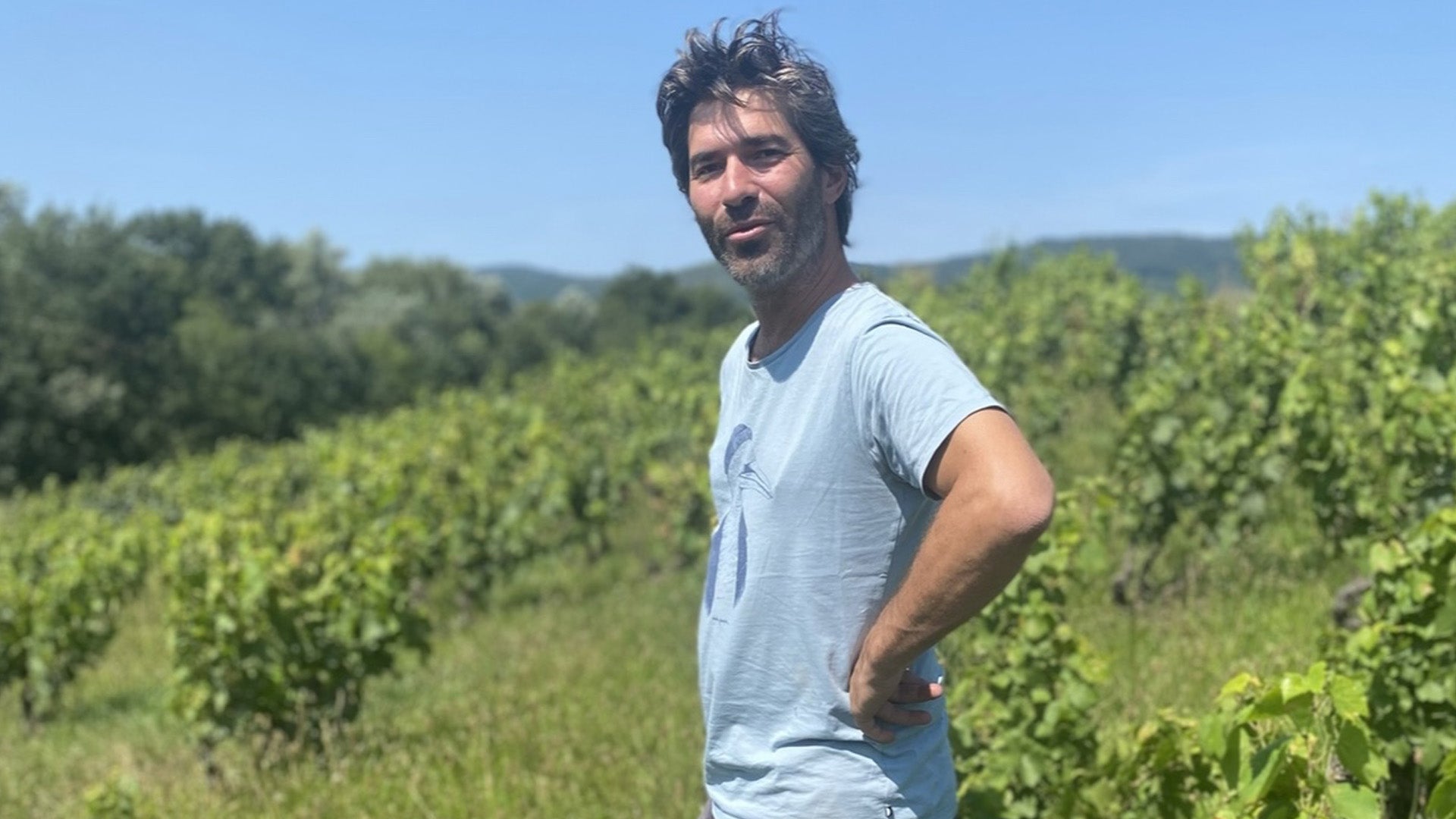 Sébastien Morin
Sébastien Morin started his journey in the early 2000s after a career in IT in Lyon. He worked and got inspired by the well-known figures of natural wines Charles Dagand and Jean-Marc Brignot in Jura and Alsace.
He is based in Saint-Étienne-des-Oullières in the southern part of Beaujolais. Unlike most of his neighbors, Sébastien has long been obsessed with long maceration and patience.
The result are earthy, complex, deep Gamays.
A pure zéro-zéro producer, the belief is to make wines without interventions that are worked manually and are meant to age beautifully.
These are some of the most delicious Gamays we ever tried.