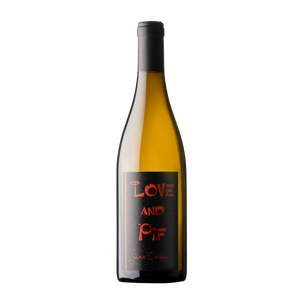 Yann Durieux
Love and Pif
Sale price Price CHF 45.00 Regular price CHF 0.00 Unit price / per
100% Aligoté. Aged 10 months in stainless steel tanks.
Vines over 40 years old and planted in predominantly clay-calcareous soils.
Possibly the best Aligoté out there. Lemon, green apple, perfect balance of minerality and acidity. Like those big Jura wines.

Works perfectly for apèros as well as for seafood meals.