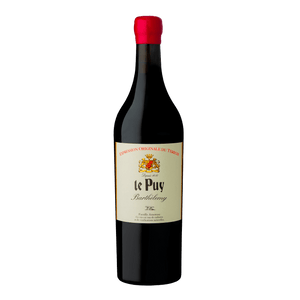 Château le Puy
Barthélemy Mag
Sale price Price CHF 345.00 Regular price CHF 0.00 Unit price / per
The cuvée Barthélemy is 85% Merlot and 15% Cabernet Sauvignon. Aged 2 years in barriques and wait.. no sulphites added, unfiltered (this wine is sooo real).

Barthélemy offers a deep ruby color, at the nose we appreciate cassis accents and slightly spicy red plum. It offers a beautiful expression of fruits and terroir, with the complexity and perfect concentration typical of this great vintage. I absolutely adore this wine.

To give it some perspective, last I drank a wine so quintessentially elegant and majestic, it was a Cheval Blanc 2005.