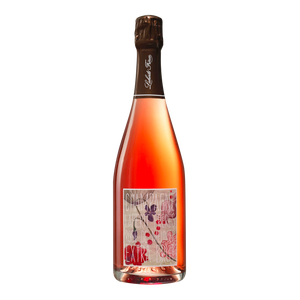 100% Pinot Meunier of approximately 30-year-old vines.

The Rosé de Meunier, is a combination pressed white, along with 30% of the grapes macerated on the skins and 10% red wine.

Extra Brut: Dosage 2,5 gr/l.

Notes of rose petals, oranges, white pepper, red fruit, rhubarb and strawberry. Crisp and tense, like Laherte does them.

Dont' be shy, try this with lamb or some flavory dishes.