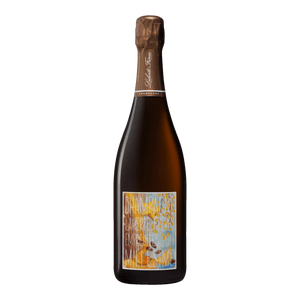 50% Chardonnay (1/3 of Chardonnay muscaté). Les Chemins d'Epernay. Clay soils with a little silt stratum on the surface. Chalky subsoil. Plots planted in 1957.
50% Pinot Noir. Les Rouges Maisons. Soil fairly deep with an important presence of clay, flints and schists. Chalky subsoils. Plots planted in 1983.

Aged for a minimum of 3 barrels from Burgundy.

Super fresh and racy. Superb bouquet with floral side, pear, lemon and honey. A very complex, very elegant champagne. Outstanding length. Tight.

Present on several *** Michelin restaurants.