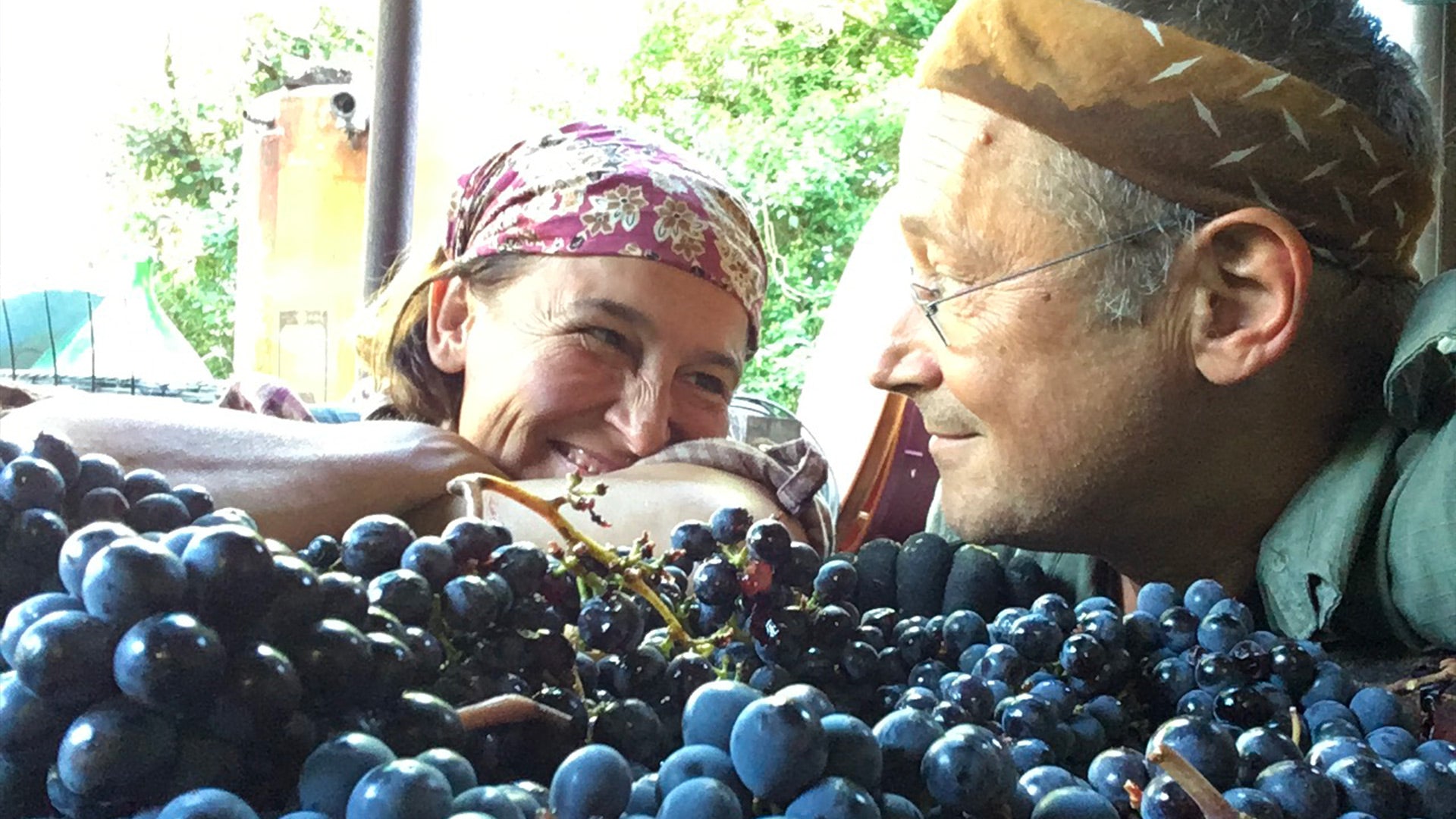 Colombaia
Dante Lomazzi and his wife Helena are Colombaia.

The vineyard was planted in 1970, in Colle Val d'Elsa in the Sienese Chianti. The farm was converted to organic viticulture and from there certified in biodynamics in 2003. 
Surrounded at south-west by 3 hectares of 50 years old vineyard composed by Tuscany native grapes: Sangiovese, Colorino, Malvasia Nera and Canaiolo; and 1 hectare planted in 2005. The production is tiny, approximately 10'000 bottles a year.
The house and wine cellar are centrally located on a 220 metres hill—a unique position with clay/ calcar and fossil shell overlooking an open valley and profiting from a nice, fresh wind from the sea.
They are very well respected amongst the producers of natural wine in Italy, for their values, winemaking and the people they are. Their wine will tell you as much.
Member of:

- Renaissance des Appellation
- AVN Association Vin naturel France
- Certify Organic Suolo & Salute from 1999
- Demeter from 2007