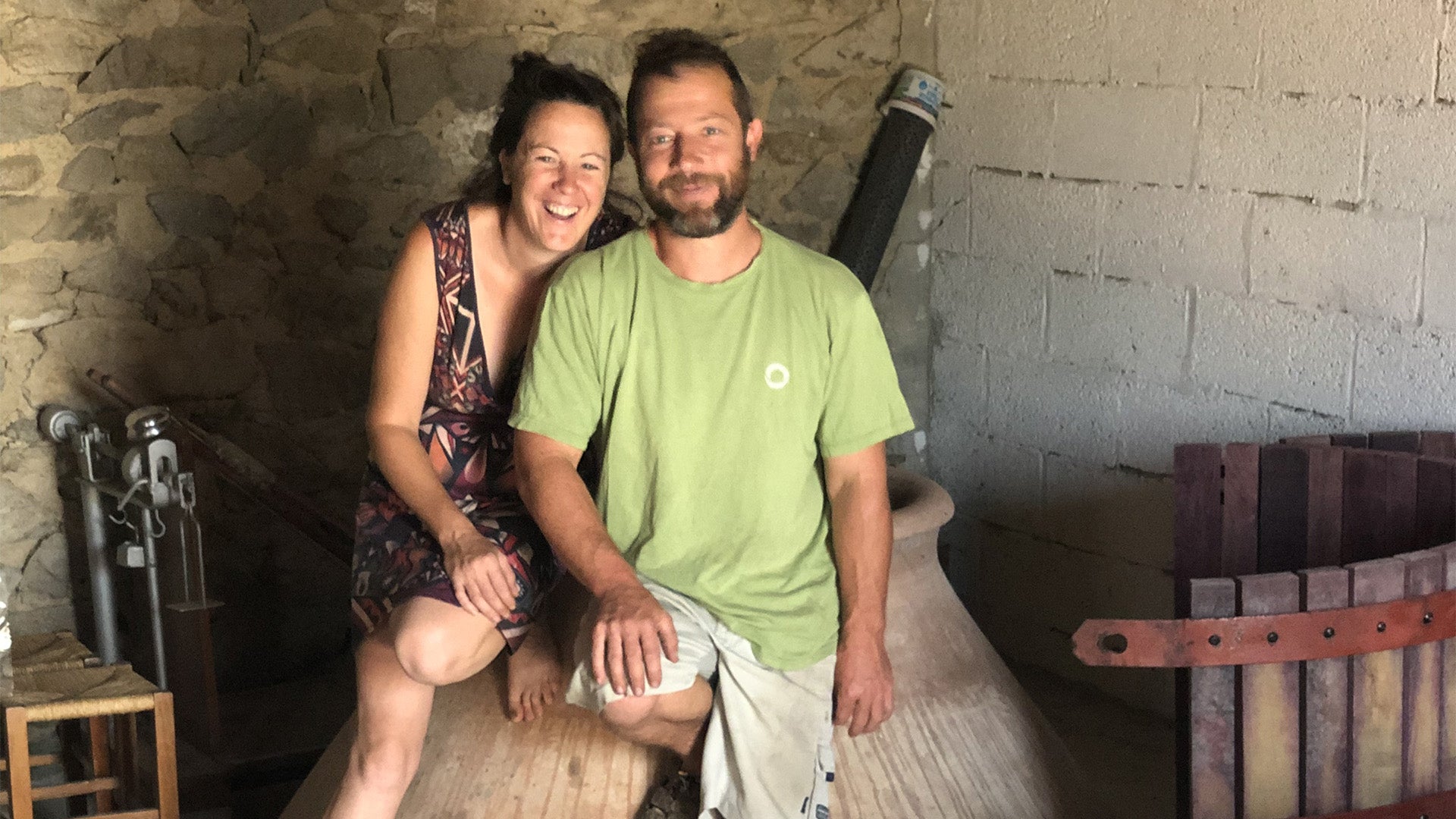 Domaine des Miquettes
The Domaine is Paul Estève and Chystelle Vareille.
In 2003, the lovely couple started in the village of Cheminas, above Saint Joseph. In the northern Rhône valley. 
It was during a visit to Georgia that they had the inspiration of using amphorae. They now own 26. All buried in the earth. 
The red is made from Syrah and their orange wine is a blend of Marsanne and Viognier; both spend six months on the skins and a further six months maturing in amphorae.
No added sulphites, no filtration, no fining. Purists.