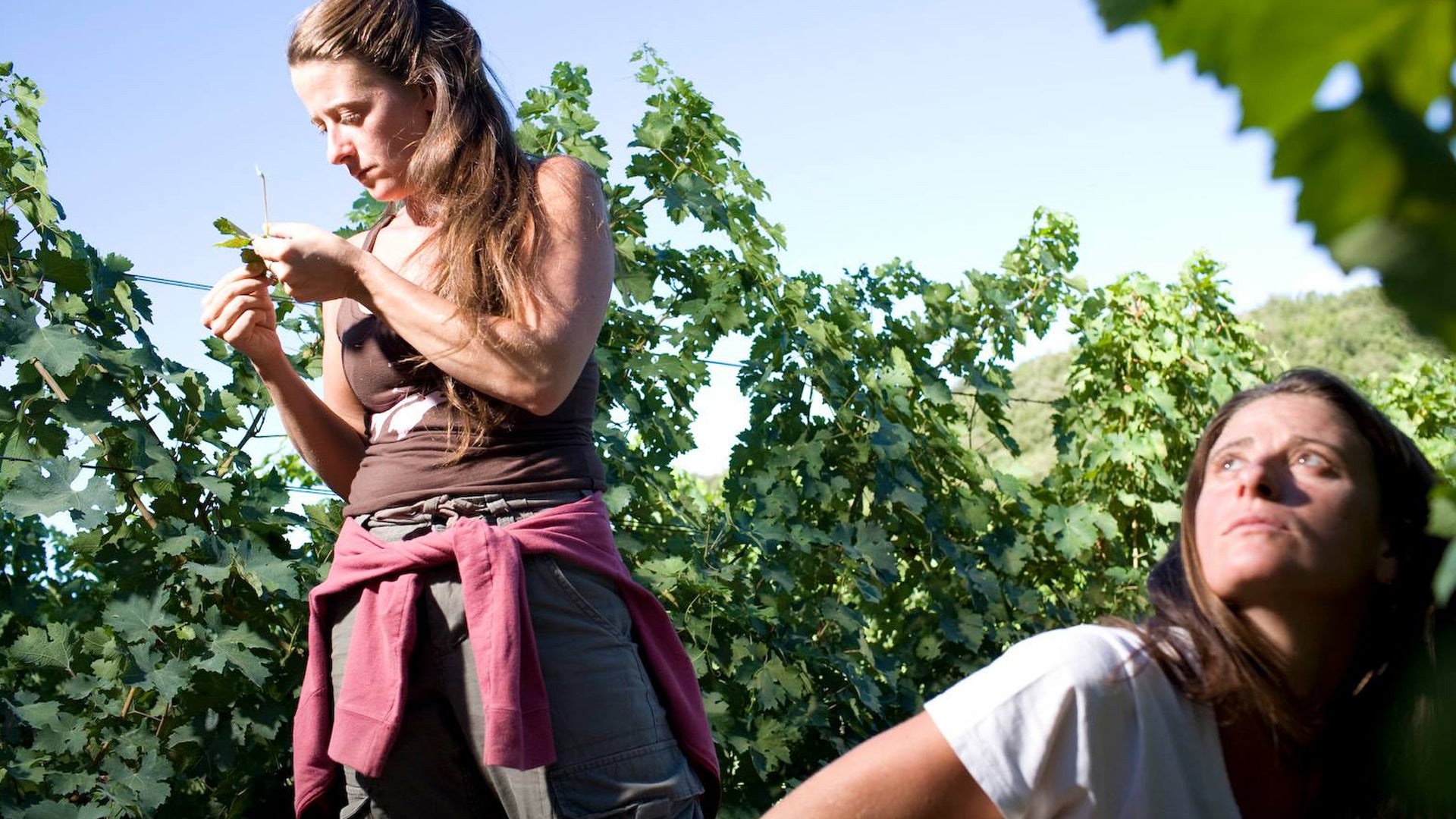 Fonterenza
Fonterenza is Margherita and Francesca Padovani. 

The twin sisters started Fonterenza in 1997. The farm has been in the family since the 70's, and since 1999, they started making wine. 
The vineyards are all located in the Poggio San Polo area in the south-eastern part of Montalcino, along the hills that slope down from Il Greppo towards Castelnuovo dell'Abate. The altitude varies between 420-450 metres above sea level.
Some elements characterize this land: the woodlands that surround the vineyards, the mighty Monte Amiata behind them, with its dual function as both protective barrier from the weather and the thermal regulator, the sea breezes that come in from south east and meet winds from the north and north east, the many hours of sunlight, a huge variety of soil (clay, galestro or crumbly marl, lime, quartzite and so on) that defies easy definitions but augments the complexity of the wines, abundant water that saves us from the negative effects of drought in dryer vintages.
The vineyards are 4.2 Ha (10.37 acres) divided into two parcels; "Bosco" and "Strada." The "Strada" vineyard is made up of four smaller areas: Vigna della Strada, Vigna del Lupo, Vigna dell'Alberello and Vigna della Quercia.
The only grape varietal planted in all of our Montalcino vineyards is Sangiovese.
All vineyard operations are manual, based on the observation of the phases of the moon and the biodynamic calendar.