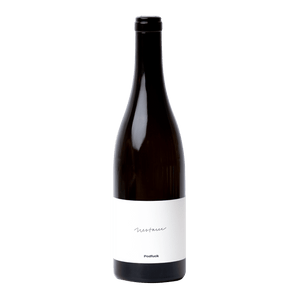 Milan Nestarec
G&T
Sale price Price CHF 45.00 Regular price CHF 0.00 Unit price / per
Riesling (+ Sauvignon Blanc 25 %, Pinot Blanc 10 %). 12 hours of skin contact. Aged in Stockinger oak barrel.

Formerly known as GinTonic.
Full of energy and intensity. Great depth and body with sharp minerality and structure.
Exotic and really long. From mango to melon. Pear and mirabelle. Minerally delicious.